KAREN'S HOME PAGE



Please forgive I have not worked on this since 10-26-2000 so nothing is up to date & most likey not working I will be back to do it soon Thank You!
Hello & Welcome! This Page will give you a little idea about me & my life. If any of this is able to help you or if I am able to help then this is Wonderful! I Hope that at least One Person will be able to get Something from this Page or any of the Links I have.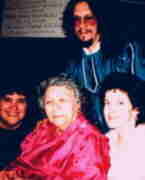 My Name is--------> Karen (maiden name Fitzgerald, my Mother,Brother(Stephen), Sister(Laurie) & me)-- (Ex-Passarelli) & I live in---------> Fort White, Florida. I use to Live in Dumont, NJ. I have too many hobbies to list, but the ones I do most are Arts & Crafts, I also Love traveling in the USA. Mostly Camping!!!!! I was born on 1/29/53 , I am 4'11 3/4" & I weigh too much. I have been married twice both times to 6'4" Redheads, yet I have always hated Redheaded men. I was extremely wild as a teen & into my 20's. I am extremely thick headed & set in my ways. I have to be the Boss. I have calmed down a lot over the years though & My Family & Friends are the most important things in My Life!!!!


Our Whole Family enjoys traveling together & doing things as a Family. Like going. We also Love all kinds of Pets & have all different kinds Pets & Animals & Birds. I guess we have a sign saying Sucker!!! Just leave your Animal here. We have & some of the names we have for them......Cats-7, Dogs-4, Birds-3. Names Wukie, Wolverine, Shadow, Ares, Dusty, Lucky, Xena, Pooch/Poopiehead, Jessie, Taz, Sweet Pea, Mohawk, Kokomo,Sweetie. *I have Links Below just for Animals!*

Here to is a link of a fewpictures of 2 of our pets & Tom & I. kwkt

I am very Happily Married (5/16/81) to an Angel named Tom (we met 6/4/79 in Engelwood's ER). Tom was born on 2/7/58 years old & works for the US Postal Service as a Letter Carrier. He is enjoys Autos, Bikes, WoodWork, Traveling & TV. He Is the Best Husband any woman could ever want. He has been through Hell & back with me, yet has stood by me. He is My Angel, Friend, Lover & Partner in Life. We enjoy so many of the same things.

We have 2 Beautiful & Wonderful Daughters! I have another Daughter I was not allowed to keep since I was 17 years old & a Ward of the State of NJ. I was never even given a choice & I Never Even Signed any Papers.

My Daughter Crystal was born on 7-21-'77. Crystal & Lee Got married at Sunset down in Key West, Florida on Oct.12th,1999! They have been together since Dec.12th,1992. Crystal is a very loving, caring Daughter, Women, Wife & now Mother! WE'RE GRANPARENTS!!!!! "UPDATE": Gabrielle Amber was born on 7/24/00 at 10:35 AM, 8LBS.11OZ. She is JUST BEAUTIFUL!!!!!

My Daughter Stephanie was born on 9-27-'81. She loves Cooking, that is what she wants to do for a living, but mostly Pastery. She plans on going to a Culinary School as soon as possible, but wants to work for right now. She has become a wondeful independent Women who is also a very warm loving & caring Daughter!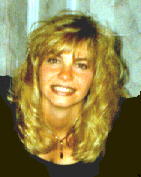 I am also a Birthmother who's bDaughter's name is - Christine, but she likes to be called "Chrissie". SHE FOUND ME on 2-16-'96. I was searching for her for years. We have yet to meet, but I have faith that one we will. She was born on 6-11-'70 & is married to Jack. They live in NJ 3 towns from where I was from & my Mother still lives. We all have so much in common I was shocked at just how much. She is a interesting young woman. She has her own business and I'm told is very hard working. She seems to be very thick headed just as I am. Her bfather's name was Walter he died in 1981. I am in touch with his Family. I am very close to his youngest sister & I'm thankful that we found each other again. Not only do I want kind of relationship with Chrissie, but so does Her bFather's Family. I am so Thankful to Her Adopted Family for giving her the love & support I was not allowed to do. It is so good to know she was & is very much loved & cared for. Her Adopted Family did a wonderful job in making her what she is today.


I am involved with other BirthMothers, Adoptees, & Triad, anyone that has been touched by Adoption. I am willing to help in any way if I can.
"BIRTHMOTHERS NEVER FORGET"!!!!
Please feel free to contact me or use any of the Links Below
Adoption Links



Terminal Illness Emergency Search



I am also involved in POW/MIA's.



I am also a Survivor of many things including Sexual, Physical, Mental & Verbal Abuse. I am now trying to help others that have been touched by this. If there is anyone out there that needs help or somebody to talk to Please feel free to get in touch with me. I do have some links to places for help or I am happy to talk with you.
As of 11/06/97 I have started a Mailing Support Group List for Survivors of All Kinds of a Abuse.
It is for Females Only & is called ~Healing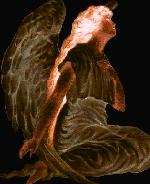 Angels~ if you or some one you know would like to join Please get in touch with me. Please click here for more information on it......Healing Angels: Survivors Of All Kinds of Abuse
---
This is a Support Group for Women(Only)Survivors of All Types of Abuse. Join in and share with us... we understand here...

I also believe in God, but I Do Not Believe in Any One Form of Organized Religion. I Believe that Everyone has a Right to Believe as they feel. No One Person has the Right to Push what they Believe on another. I do Believe that you may take a little from each group if you want. That is why I have links to all different forms of Religion. If there is one you would like me to add Please let me know.

Here are Hopefully some HelpfulLinks::::::
**********************************************************************************
CLick here to learn more.....


Healing Angels: Survivors Of All Kinds of Abuse
SAIP: Sexual Assault InfoPage
Moving Beyond Domestic Violence: Domestic Violence
Jaci Reann's Home Page: Survivor
Free Service to to survivors of sexual abuse: Suuvivors Help
AReASON : S.A.
The Norma J. Morris Center: S.A. Help
Battered Husbands:Support Group


Depression:
DEPRESSION CENTRAL : Depression Help
Depression FAQ : Depression Help
Welcome to Depression Alliance : Depression Help
HAVEAHEART'S HOME : Depression Help
Clinical Depression Screening Test : Depression Help


Medical & Health:
To Learn more about my Medical problems go to......
My Med, Info.

Here are some Helpful Medical Links.............
MedicineNet
Allergy,Asthma & Immunology Online
American Diabetes Association
Diabetes Information Center
Pharmaceutical Information Newark
Arthritis Foundation
Fibromyalgia Syndrome
Devin J.Starlanyl,M.D.(FMS&MPS)
Fibromyalgia Patient Support Centre
meniere's disease home page
The Internet Drug Index
CUSHING'S SYNDROME
Cushings Support and Research Foundation
Acanthosis Nigricans


Religion:
Good Christian Link : Religion
The Merciful Heart : Religion
Discipleship Net : Religion
The Calvary Connection: Religion
The Bahá'í Faith : Religion
Catholic Online: Religion
Do You Believe In Angels? : Religion
Woman's Missionary Union : Religion
Morning-Star Rising : Religion
Protestant Reformed Churches in America : Religion
First Christian Church of Lenoir : Religion
AMERICAN JEWISH CONGRESS : Religion
The Love One Another Home Page : Religion & Adoption



POW/MIA's:
Missing Angel's:PoW/MIA's



Animals:
ASPCA: Animals
Florida Animal Disaster: Animals
Association of Vet.: Animals
Pets Alive: Animals
All Animals: Animals
ASPCA: Animals
Save The Manatee: How to Help Save the Manatees

---
~Pray for World Peace~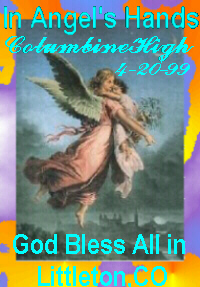 ---

Karen Teresa Anderson, (maiden-)Fitzgerald, (ex-)Passarelli


me at....Karenta
or you may try & each me through.
AOL IM - karen12953 - My DOB:01/29/53


Where I live now is Florida-other States I Lived in AZ,CA,NJ,NY,SC & OH, I have also been to every Statein the USA, but Hawaii. I have even been to Canada & Mexico.






Sign My Guestbook
View My Guestbook



---
[Back 2] [Back] [Random Site] [Next] [Skip] [Next 5]
---

<!END WOMENS RING FRAGMENT>

Click on the "Angel" to get your own "Web Guardian Angel"

---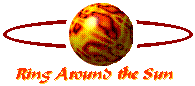 ---

National Center for Missing and Exploited Children





LinkExchange Member
1000'sof LINKS